RacingBetter News

Wednesday 15th May 2019
Virtual Horse Racing from Microgaming — Choosing a Casino to Make a Bet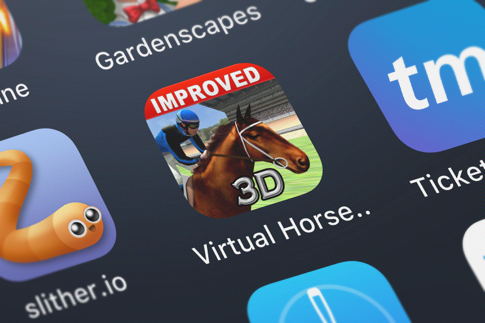 When choosing a slot game for gambling, customers of virtual casino establishments often look for unusual versions to make the game process dynamic and interesting. Virtual horse racing slots can become such an opportunity. They can be traditional with five reels and multiple bet lines, as well as simulate the competition at the track.
The game portfolio of Playtech, Rival Gaming, and Microgaming brands includes many different simulators, and some of them are devoted to racing. Still, the Microgaming Premier Racing slot is of our greatest interest. Let's take a closer look at it.
Premier Racing slot review
Premier Racing is an online racing simulator where users need to predict the result of the derby. The result of each race is random, and has nothing to do with previous rounds. It depends solely on the random number generator technology. For each horse and jockey participating in the races, brief information is available. Allegedly, it should help players make the right choice, although it is not worth relying on it.
There are two types of bets in Premier Racing: Win Bet — bet on a certain horse winning in the race, and Place Bet — bet on a certain horse coming to the finish line among the top three. A variety of betting options, realistic animation of the race and other factors allow you to immerse yourself in the game process and imagine that you are on the racetrack.
Details about the participants' progress are updated in real time during the races. Then, the players will see a photo finish. If users want to enjoy the race again, they can watch the video replay by running it from any moment.
Where you can play Microgaming horse racing slots
It's no secret that many large casinos refuse to serve potential customers from America. This is because of the notorious local government sanctions for online gambling. Due to the current restrictions, leading casinos that run Microgaming software refuse to register US players. Still, if you live outside the United States and want to enjoy Premier Racing slots, you have a huge number of interesting solutions to choose from.
Such casinos include Videoslots Casino, Dreamz Casino, Hyper Casino, Dukes Casino, Slots Online Casino, Dunder Casino and others. With such a variety of websites, how can players make the right choice and, at the same time, participate in the most profitable loyalty program?
Choosing a casino: what to look for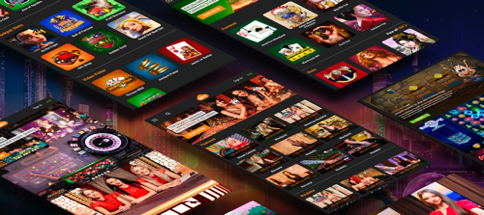 Once you consider switching to a new gambling website, confirm that it meets the following requirements:
a license from a solid authority;
data on the founders in the public domain;
only responsible gaming;
detailed terms and conditions with no ambiguous explanation of points;
quick helpdesk reply to your requests;
certificates from independent auditors;
data on RTPs;
positive customer feedback.
But not every reliable online casino will be convenient for you. Suppose, you prefer Microgaming games, but still looking for a casino that offers no deposit bonuses like free spins. Obviously, you will not be interested in casinos that offer neither titles of your favorite brand, nor free spins.
The same applies to supported payment systems, currencies, languages and many other points. So, find out all the details before registering.
How to not become a target for scammers
In brick-and-mortar casinos, users need to beware of cheaters, pickpockets and other criminal elements. When it comes to online casinos, you risk becoming a victim of hackers if you don't have at least minimal computer security knowledge.
Further, we offer several recommendations:
use secured remittance systems;
invent complicated passwords and logins;
do not use public-access computers to play online games;
the same is with Wi-Fi networks;
use anti-virus software;
do not auto-save passwords in browsers.
How to handle casino money
Financial management in gambling is no less important than knowing the game rules and the ability to make the right decisions. We offer some important tips.
Tip 1. Play for money, the loss of which does not make a dent in your budget.
Tip 2. The size of the bet and the overall strategy must match the amount of your bankroll.
Tip 3. Never borrow from a casino.
Tip 4. For many casino games, clear bet change algorithms have been developed that allow you to control bankroll changes.
How to determine the best bonuses
Gambling websites lure new customers and keep regular players with a variety of promotions. Some promotions are granted automatically. For example, comp points on bets are earned by all customers who play casino games for money. But, most offers are optional.
When choosing a bonus, consider the following factors:
Wager conditions. Almost all bonuses must be cleared before they can be withdrawn from the account. Sometimes wager requirements are so tough that it makes no sense to get a bonus. Pay attention not only to the wagering ratio, but also to the available games, the size of the bet and other nuances.
Country restrictions. For users from some regions, more stringent wagering conditions may apply.
Compatibility. Often, websites do not allow players to participate in several promotions simultaneously. For example, until you win the first deposit bonus, you should not receive weekly free spins.
Time of action. Some bonuses need to be used within a very short timeframe. So, make sure you meet the requirements.
If you do not know what some bonus terms mean or how they can be claimed, contact the support team or ask other players at specialized forums.
To sum it up, online gambling is still a risky activity. Even if you opt for reliable casinos, it's still worth taking additional measures to protect your funds and secure your gameplay. Follow our tips above and make sure that you stick to responsible gambling principles. Treat online gambling as an occasional leisure activity, and not an addictive habit!