RacingBetter News

Saturday 13th April 2019
When To Not Bet: Sometimes Staying Clear Is The Best Action
Betting is an activity that has existed for years and is unlikely to disappear anytime soon. As a matter of fact, it is bound to get even more inclusive as bookmakers are now allowing people to place bets even on their favorite TV shows. To some, betting is considered as a game of luck but to others it has become a business. If you are playing for just fun or luck then you probably have no specific strategy and you play with only the hope of experiencing a glimpse of fortune in the days to come. However, someone with a clear-cut strategy treats this as an investment. It should be noted, that whether you are betting as an investment or for pure fun, you should know that gambling is risky and there are times when staying out of the action is the best strategy. It can save you a lot of money. The following are some situations and times when you should not place a bet:
1. When you can't afford to lose the money
There are two words you are almost guaranteed to come across on the thousands of gambling websites and blogs around the world and those are bet responsibly. Responsible gaming is something that is usually emphasized by all the bookmakers and casinos but the reality is all they can do is emphasize. As long as you are spending and they are winning nothing else matters and that is why you need to take charge of how much money you spend. You should never bet with money you cannot afford to lose. It is really worrisome when you hear that a person has used his entire child's college savings just to satisfy his gambling greed. Most of the times, this ends in disaster and you lose all the money sparking a war with your spouse. To avoid such problems, you need to set a limit on the amount of money you may use for betting and you have to ensure that it is money you can afford to lose when things go sour. If losing the money risks losing your family, job or dignity, then it would be best not to bet but rather use the money for its intended purpose.
2. When you are depressed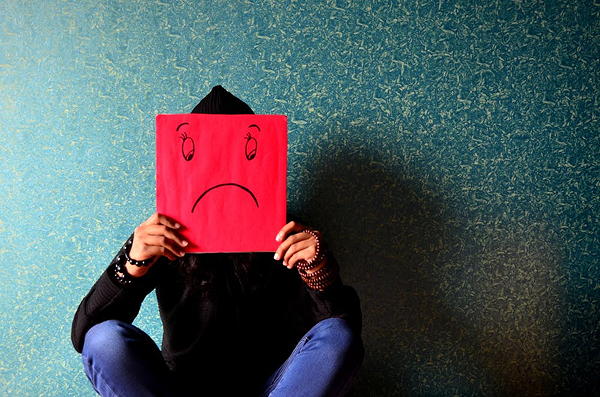 We may refuse to accept it but to some extent depression goes hand in hand with betting. Someone may bet because of the depression caused by constant loss of bets or to relieve depression caused by something different entirely. In both cases, you should not bet because it will only aggravate your current situation. If you are depressed you need to find other ways to deal with it other than betting. Betting is usually filled with anxiety and this coupled with depression may be a disastrous recipe. There are a number of ways to deal with depression, you could for example do some gardening, paint, dance, take your dog for a walk or visit a therapist. You need to do something that gets your spirits high and betting won't do that. At such times, it would be best to take a break from betting and focus on yourself.
3. When you lack knowledge about a game
Betting these days is filled with a variety of games to bet on from casino games to sporting games. The list is quite long and so it is difficult to find someone who is well versed with the rules of all the games offered by bookmakers. You might find that someone is very knowledgeable in soccer and all its betting rules but lacks full understanding of how basketball bets work. If you are such a person, then you should first learn about the sport before making a bet. Staying clear of such bets can be a good option to take even when there are no soccer games to bet on. If however, you understand the rules of most sporting games but lack an extensive bookmaker, then Agen Sbobet may just be the one you have been looking for. They offer casino games such as Poker and a myriad of other games including soccer, basketball and tennis
4. When there are suspicions of a match fixing
In the world we leave in, integrity is somewhat lacking in a number of areas and that includes sports as well. It is so sad to imagine that something which is supposed to be fun like sports can be turned into an avenue of corruption and dishonesty but sometimes it happens. It is however common among the lower division teams as most of them are less looked into compared to top league teams. The penalties for match fixing are severe and rightly so. You may not have first-hand information about a match that is going to be fixed but you may hear some rumors about it. In such a case, you should avoid such matches as anything can happen.
5. Unusual odds
Odds act as a guideline of what is likely to happen in a certain event you want to bet on. It is unlikely in sports for an odd placed on Monday to remain the same till the match day on Friday. Especially if it is for a big game everyone is anticipating. The odds usually change due to a lot of reasons, for example a star player may be reported injured during the week hence causing their odds to rise and odds of the opponent to plummet. This is because the opponent will now have an advantage going into that game as shown by the low odds. Such situations go unreported at times and you may end up losing big if you place a bet on the game. If you notice, that the odds given for a normally undisputed team are higher than usual when playing with a weaker team, then that should raise suspicion. It would be best not to bet as you may be in for a big surprise. This may sound like a conservative gambler's tip, but it could save you in a number of games.
As we mentioned earlier on, betting is a risky business and therefore you should tread carefully in such territory. All in all, if you follow our tips on when not to bet then you will see your betting experience increase tremendously. Always remember to do your research before betting and to always know when to stop.