RacingBetter News

Saturday 2nd March 2019
Finding the Best Horse Racing Betting Sites
Horse race betting is one of the most popular forms of betting, and as a result there are numerous sites across the internet that cover horse races, which means it can be difficult to decide which is the best website for you.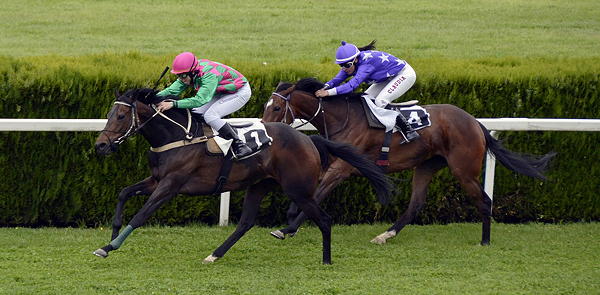 When deciding upon which horse racing betting site best suits your needs, there are a number of things that need to be considered. There are so many out there, so whether you are new to horse race betting, or just looking to get the best possible value for money, then there are a number of things that you need to look out for when deciding upon a website.
Reviews
The first thing to check, is other user's reviews on the websites. People on these reviews are often brutally honest, and as a result, the reviews tend to be extremely useful. When it comes to parting with your money, you can never be too careful, so checking these reviews carefully can be an extremely useful tool. If there are little to no positive reviews surrounding a betting website, or reviews stating that they did not pay out after a big win, then it is probably best to avoid these websites. As mentioned earlier, there are plenty of options to choose from, so don't be disheartened if you find one with a bad review.
Bonuses
The second thing that can be important when choosing upon a betting site is the sign up and deposit bonuses that are available. Due to the increased competition within online horse racing bookmakers, there are constantly bonuses and offers being made by the different websites, in order to try and gain your custom. Making the most of these offers is important, and can be extremely profitable. However, with that being said, it is important to double check the rules and stipulations of the aforementioned offers, as some of them may only pay out your winnings as free bets, so always ensure you know what you are betting on, and what you'll be entitled to if you win.
Not every bookmakers covers every horse race. This is important to realise (before you deposit your money!) and can impact the website you choose to bet with. You don't need to become a member of the site to find out which races they are covering, so again, ensure you are doing your research in order to make the most out of your horse racing betting experience.
You also do not need to become a member of these websites in order to view their odds. Checking where to get the best value for money can help to maximise your profits whilst horse race betting. Some horse racing sites offer enhanced odds from time to time, so it is important to continually check on the various websites, as you may be missing out on some of these enhanced odds.
It is also important to check the types of bets that are on offer to you. Different websites will offer different types of bets, such as a Lucky 15, singles, doubles, and trebles. Researching what type of bets you would like to place, and whether or not the website offers these bets is vital when choosing the correct horse racing website.
Live Streaming
Some websites will also offer the opportunity to live stream certain races once you have placed a bet on them. This may be a feature that is of interest to you, if you are on the move when the race is on, you will be able to watch it on your phone. This is a feature that not all horse racing sites have, so it is again important to check before depositing any money, as sometimes the most exciting part of placing a bet on a horse is the thrill of watching your horse (hopefully) making its way through the pack.
In race betting is a phenomenon that has recently taken off within horse racing sites. As you can imagine, placing a bet whilst the horses are still racing can be exhilarating, as well as highly rewarding if you are able to judge a horse's potential throughout the race. Again, not all sites will offer this feature, so if this is something that may interest you, be sure to pick a horse racing site that does offer this feature.
As with any sports betting website, ensuring that you have done sufficient research before parting with any of your money is key. If you make sure you check the reviews carefully, check which website will offer the best odds for the market that you want to bet on, make the most of any potential sign up / deposit bonuses, then the correct horse race betting site will be easy to find.