RacingBetter News

Monday 11th February 2019
Frankie Dettori's Magic 7 and the Best Casino Sports Games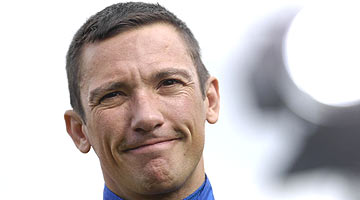 It's strange to think about it, but it's been 23 years since Frankie Dettori rode those seven winners at Ascot. Dettori, of course, has had many other major successes, too many to list, but that feat will always be the one that punters will remember.
Most sports bettors who also play casino will be aware that Dettori has been 'immortalised' (using the term loosely) in slot form, Frankie Dettori's Magic 7, which was released by Playtech back in 2010. Regardless if you are a racing fan or not, the slot has proved to be immensely popular, full of innovative bonus games and lucrative prizes. In fact, there are two versions of the game, one with a progressive jackpot, the other without but holding a better average payout rate.
Peter Scudamore slot set to launch
Indeed, Frankie is not the only jockey to get in on this lucrative branding action. In 2019, NetEnt has been proposing the release of Scudamores Super Stakes, which features voice overs from Peter Scudamore and is set to focus on national hunt racing. It should be available at UK online casinos in the very near future.
As you might imagine, there is a huge number of sports-themed slots out there. Some are officially licenced, such as Top Trumps World Football Stars, which features real images of the likes of Cristiano Ronaldo and Lionel Messi, whereas others are non-branded.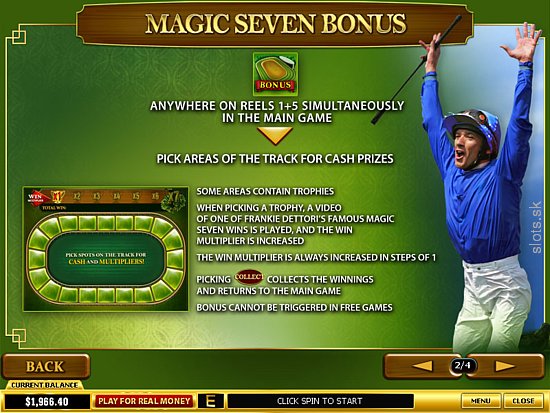 Break Away is a modern classic
Unless you are a huge fan of seeing a sports star's image on a casino game, there is no real rule to say that the officially-branded stuff is better than the non-branded stuff. For example, you'll find games like Break Away, a superb ice-hockey themed slot, which you can play now at Lucky Casino. It really started quite the trend for special features like Smashing Wilds, Rolling Reels and Win Multipliers. It's become a classic, without needing to hire Wayne Gretzky or the like for branding.
Indeed, games like Tennis Star, Basketball Star and Football Star followed Break Away's blueprint to the letter, allowing sports fans to choose their favourite game in terms of a theme, then delve into similar gameplay regardless of their choice. It was a bit of a masterstroke by developers Microgaming, allowing them to release several different slots with the same structure and development costs.
Football games at most casinos
You could probably guess that football slots are the most ubiquitous at UK online casinos. Among the pick of the bunch are: Football Champions Cup, Bicicleta, Football Fever and Shoot. There are even bases covered for sports that you wouldn't necessarily think would match up with casino games, such as The Angler Slot from Betsoft.
In the end, much of this is designed to give developers a creative platform to theme games upon. The rise of online casinos has led to intense competition among developers, so it is not enough to simply rehash old themes of 'fruits, bars and 7s".
Branding, such as what has been done with Frank Dettori, can work very well if it is conjunction with a game that has more than branding to offer. If not, the novelty of playing with your favourite jockey can wear off pretty quickly. It remains to be seen how Peter Scudamore's slot will hold up, but the rumours are that it's going to be an innovative game. Perhaps then, like Dettori's slot game, we will still be playing it a decade from now.