Racing News

Sunday 28th January 2018
Taking a Punt from Your Pocket with the Latest Racing Apps
A bet on the races has never been more popular, and in 2018, you can forget the flat caps and seedy betting shops. Betting online is nothing new, but in the smartphone age, you don't even need a PC or laptop to wager a pound on your favourite runner.
The latest racing apps let you place a broader range of bets on a bigger choice of races than ever before, and best of all, you can do it from anywhere.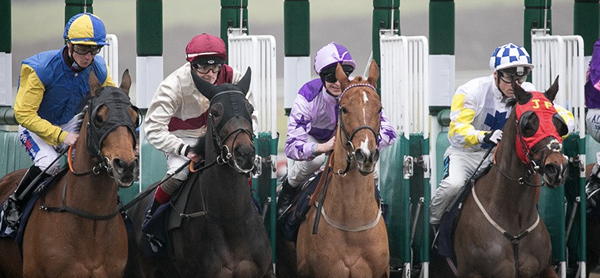 © Racehorse Photos
There's an app for that
Sports betting
via phone apps has exploded in popularity over the past few years, with sites springing up left right and centre in countries across Europe and even beyond. But horse racing is still a fundamentally British and Irish pursuit. That doesn't mean you are restricted for choice, though. Sports betting specialist the Gambling App Store has produced a shortlist of
horse racing apps
that narrow down the ones that include horse racing in their list of featured sports. It also outlines the bonuses, free bets and other special features that each app has on offer.
Vying for your business
How many high street bookies do you see offering free bets, 200 percent bonuses or triple odds? The answer is a big round zero, because they are almost exclusively relying on the same old repeat customers who place the same old bets.
The online bookmakers operate in a far more competitive environment, and it shows. Each one will go to extraordinary length to convince you to download its app as your betting platform of choice. All that competition can only be good news for punters.
Live racing apps with in play betting
At a high street bookmaker you can watch the action unfold on TV after you have placed your bet. But with a live racing app, you can do even more. One of the basic tenets of betting on the horses has always been that once they are ready for the off, you can't place any more bets. With in play betting, the virtual bookmaker remains open even when the race is underway.
It adds a whole new level of excitement to the proceedings, with the odds changing with every passing second as the race progresses.
In play betting
is hugely popular in other sports, particularly football, but nowhere is it as fast and furious as it is in horse racing.