Racing News

Thursday 7th September 2017
Beginner's advice for newcomers to horse race betting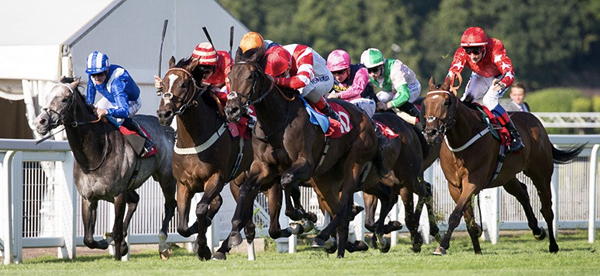 Betting on a horse race is a completely different experience than that of betting on a soccer or basketball game. However it might seem a little bit complicated or daunting to people that have had no previous interactions with horse race betting in the past. Of course, everyone knows that you can choose which horse you think will win, and bet on that outcome, but that's merely the tip of the iceberg. There is so much more to horse race betting, and in today's article we are going to check out the fundamentals of horse race betting. While you're at it, you might test your luck even further by checking out http://freenodepositcodes.com.
Betting each way
This is a fundamental mechanic of horse race betting that you need to get used to ASAP. If you are just going to bet on which horse will win the race, you are going to lose more than you win. Betting each way means that your bet has two components. On one hand, you are betting that the horse you choose will win the race. So far there's nothing different, right? That's where the second component of the bet kicks in. It also allows you to bet on the fact that the horse will place. This gives you a lot more chances of actually cashing in.
Tricast
For the days in which you feel extremely lucky, preserve that luck in a airtight jar if you must, and rush home to bet on horse racing. The tricast bet implies that you will pick three horses out of the lot and specify their end position. That means choosing a winner, a runner up and a third place. It's not enough to just successfully predict which three horses end up on top. You must guess the precise position that each horse is going to win. This makes the bet even more interesting and challenging. Just imagine if the three horses you designated ended up winning, but in a different order. That's why you need to save this kind of bet for when you're feeling extra lucky.
Trixie
You've bet on a single horse, you've bet on multiple horses within the same race, now it's time to bet on multiple horses in multiple races. That's what the Trixie bet I for. The way this works is rather simple. You get to pick three horses that you think will win its individual race. That means that you will have three races on your betting slip, but combined into one big bet. In order to win, at least two of the winning horses you've predicted have to come out on top. If that happens, you go home with some winnings. Of course, there is a lot more customization available for this type of bet, involving the different "players", meaning the three horses.