Racing News

Monday 23rd January 2017
How Social Media is Affecting Jockeys
Celebrity and the pressures of being in the public eye is nothing like it used to be.
With the introduction of social media and real-time news services it's almost impossible to go unnoticed and for even the slightest of comments not attracting attention in some form or another.
Of course this constant attention can have an unwanted impact on the lives of these celebrities especially when it's overtly negative, and in some cases it can even have more severe psychological effects.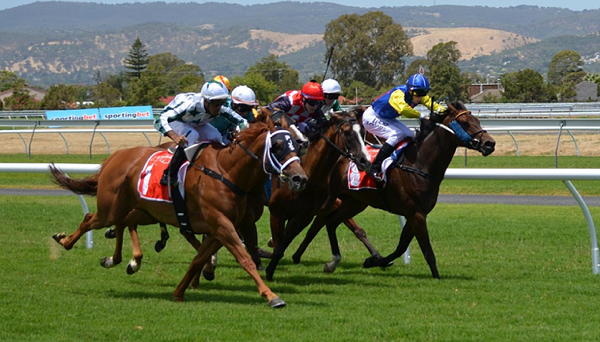 For sportspeople this attention is just as prominent and almost everything you do both professionally and in your private life can have an impact on your career.
Unfortunately for many sporting celebs they have to constantly face some form of abuse.
Footballers will always face criticism and abuse, especially from opposing fans but this level of backlash and unnecessary pressure is also prominent across other sports.
Take jockey Ciaran Gethings for example. Gethings gained much media attention earlier this month in terms of horse racing news following an incident during a race at Hereford.
The 22 year old jockey was taking part in the 4th race of the afternoon when he was suddenly unseated from the 7-year-old hurdler Deckers Delight. But the fall has raised quite a few eyebrows and subsequent questions have been raised as to whether he actually fell or perhaps intentionally jumped.
Whilst it's difficult to tell whether the fall was actually accidental or intentional it has opened up an unnecessary online debate with some defending the rider whilst others have accused the young jockey of attempting to financially benefit by jumping from his horse.
The incident itself wasn't questioned by the stewards and there have been no subsequent enquiries. Both his team and Gethings himself have all claimed that the incident was purely innocent and there was nothing else he could have done in that situation.
An online debate started to materialise however this wasn't just a friendly discussion and has such evolved into a much more insidious online event.
The jockey has since received an endless stream of messages across his social media pages, on Twitter and Facebook, some of which defend his actions whilst others simply used it as an opportunity to troll the rider sharing threatening comments, abusive language and other aggressive messages.
He is a young and professional sportsperson who in his own opinion has done nothing untoward and this incident is not something that should have ever drawn this much unnecessary attention.
He is young and his reputation in the sport is crucial and any potential damage like this can be disastrous for his career and ultimately his future in the sport.
The power that the general public now have in sharing and vigorously expressing their views and opinions is staggering.
However it's one that should be used consciously and respectfully. Mental health has been quite a talking point in the world of horse racing in recent times and the pressures and demands put on the shoulders of these young competitors both physically and mentally are astonishing.
With this relentless pressure and concerns that their professional actions could result in a backlash of hate and fear is one that no professional sportsperson should have to face in this day and age.