Racing News

Monday 23rd January 2017
ITV's Racing Rights and Cheltenham Tips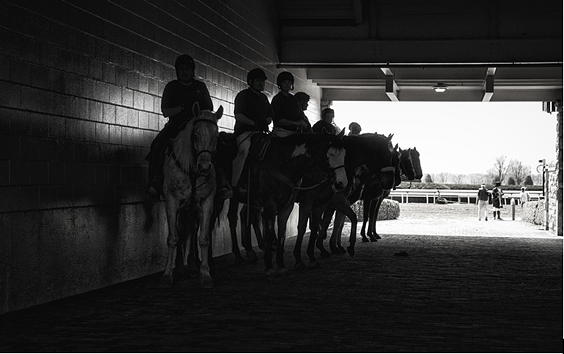 Ever since the arrival of the mass medium of television in the late 1950s to early 1960s, horseracing has been broadcast to the nation and as a result, become the second most widely televised sport after football.
As the infographic from My Racing shows, for over half of the sixty or so decades that the sport has been broadcast, Channel 4 have owned a large part of the rights. However, due to flagging viewership, bosses decided it was a time for a change and the rights now lie with ITV.
It was unarguably time for a change in terms of the broadcast of the much-loved sport, Channel 4's reign as horseracing's sole terrestrial partner has been marred by some pretty calamitous ratings for even the most prestigious of its fixtures.
Royal Ascot waved goodbye to half of its viewers whilst British Champions Day saw its audience shrink dramatically from an average of 1.1million in the BBC's final year just 367,000 in October.
ITV will now cover the racing calendar including highly anticipated fixtures such as Cheltenham Festival, Grand National, the Derby and Royal Ascot, broadcasting a minimum of 34 days annually on its main ITV channel, with an additional 60 on ITV 4.
The four-year deal is reportedly worth a huge £30 million with the likes of the Racecourse Media Group, Jockey Club Racecourses, Ascot, British Champions Series and Arena Racing Company hoping the transfer of racing's main events to a more popular mainstream channel will help to win back many of lost fans viewers from Channel 4.
Racing Tips
The Cheltenham Festival may seem a long way off but we all know how quickly these types of events come around and it pays be prepared so why not clue yourself up on some of the festival's betting trends now.
In terms of the Champion Hurdle, there are some pretty noticeable patterns to bear in mind when picking your bet.
Eight of the last ten winners were aged between six and eight, with an exception of a five-year-old and a nine-year-old, with a further eight of ten winners having ran in the festival at least once.
It's worth looking at the horse's appearances over the season as eight of the previous ten winners had run in the same calendar year. It also pays to look at form as six of the last ten winners won on their last start with the remaining four finishing either 2nd, 3rd or 4th.
There are similar trends in the National Hunt. If a horse you're looking to bet on had a prep run in the last three months, then you take that punt as each of the last ten winners had one between December and February.
Don't be fooled by experience too much as nine of the last ten champions made their debut in running three miles, two furlongs. And out of the last ten National Hunt Chases, only three of the actual winners were favourites, from 2011-2013, so don't be put if the horse you're tempted to go for isn't odds on.