Racing News

Monday 23rd January 2017
Five Horses to Monitor in 2017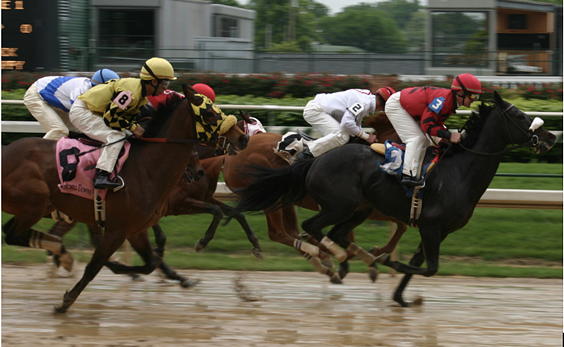 ITV's broadcasting of horse racing marks a new era in the sport which has undergone a number of changes lately.
Whatever you may think of them, one thing for sure is that 2017 is set to be another great year for the sport.
With help from the guys at Sports Betting and Tips, what are the horses to lookout for in 2017?
Reivers Lad
Reivers Lad has three runs under his belt and has a first, second and third place accolade. The five-year-old is a fantastic hurdler and will only improve as he gets some good ground over winter.
Trainer Nicky Richards has every right to excited about the Bay Gelding who is clearly very capable of performing on the big stage.
Barters Hill
Despite a disappointing last two outings and a recent injury, Barters Hill boasts an incredible record with seven wins in nine runs. How he recovers from his tendon injury remains to be seen, but with such an impressive win record, the horse is definitely one to monitor whenever he comes back.
Kilcrea Vale
Kilcrea Vale is a lovely horse and for a five-year-old, he is well above average for his age when it comes to hurdling. As soon as he sees a fence, you just know he's going to clear it with ease.
The Bay Gelding has five lifetime runs to his name with two wins but don't be surprised if you see that record vastly improve this season.
With Jerry McGrath the jockey to accompany Kilcrea Vale, the horse is in safe hands as McGrath is seen to be a very promising prospect.
Silvergrove
The Eight year old has made solid progress recently, improving on a rating of 116 to 138 following a third place finish in the Kim Muir at Cheltenham.
A fantastic Jumper with incredible raw power, Silvergrove never fails to disappoint from an entertainment perspective. Definitely one to watch this year.
Antony
Not the most experienced Horse, but a solid performer who has recorded a number of fine finishes.
With plenty of power in the tank and with a great jockey at the reigns, he is one to watch closely as the year progresses.