Racing News

Friday 11th November 2016
Winning Big on the Horses
When it comes to betting on the horses most of us like to opt for the careful approach, and it's certainly the wisest. But we all know it's not the way to win headline grabbing sums of money! Take a look at the 5 biggest winners, and maybe get a bit of inspiration to bet bigger in the future!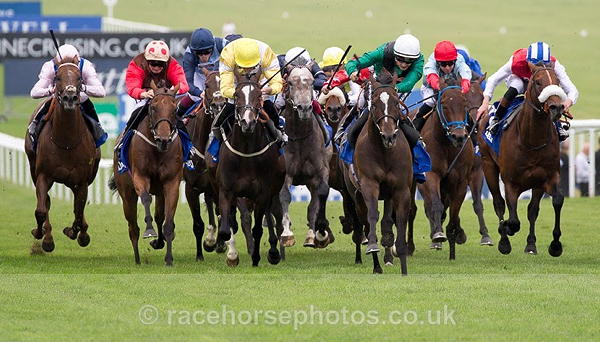 5. 2p to £111k
How much can you get from a 2p stake? It turns out £111,294, if you're lucky enough of course.
After a father of two placed a series of 1p bets on 11 different selections he landed a whopping £111k in one fell swoop, but that's not all! In total he took home £209,731.59 from his wealth of bets.
4. 706,128 to 1
While there isn't much info on this big winner, we can tell you that in May 2011 an anonymous online punter put 50p on a racing bet with odds of 706,128 to 1.
After his accumulator came in this lucky punter walked off into the sunset with £353,000 extra in their pocket.
3. Darren Yeats (£550,000)
In 1996 when Frankie Dettori won all seven races at Ascot you would expect him to be the happiest person at the track, but there was certainly a strong rival, a man called Darren Yeats.
Despite being warned off betting by his wife, Darren slapped a £59 bet on Dettori winning all the races at odds that would have put him in the dog house had his wife known.
Luckily for Darren's marriage and bank balance he walked away with £550,000.
Of course that sum doesn't quite compare to Lottoland's exclusive EuroMillions jackpot, which has been set at a minimum of £50 million from now until January 2017!
2. "First betting shop millionaire"
In 2008 an unknown man (who has decided to remain anonymous) walked into a betting shop, and placed an accumulator with odds of 2.8 million to 1, including a wager on a horse called Isn't That Lucky and A Dream Come True.
After his bet came in William Hill challenged the win, as their policy capped horse racing wins at £1 million. However, we can assume he didn't mind too much, as he walked away with £1,000,000.
1. Steve Whiteley (£1.45 million)
When Steve Whiteley walked into Exeter racecourse in 2011 he never realised how much it would change his life. Hoping to bank a few quid on the races, he selected the Tote Jackpot – allowing punters across the UK to predict the outcome of six races.
Normally the Tote is shared amongst a number of punters, but because of a lot of outsiders won that day, the full prize money went to Mr Whiteley, who became an instant millionaire when Lupita came first in the day's final race.
Steve Whiteley remains the largest one-time horse racing bet winner.