Racing News

Wednesday 26th October 2016
A Look at the 2017 Horse Racing Calendar
Horse race betting remains a very popular attraction in the United Kingdom with coverage on television stations, radios and online. Events are attended in their thousands by spectators throughout the year as people enjoy a flutter on the horses.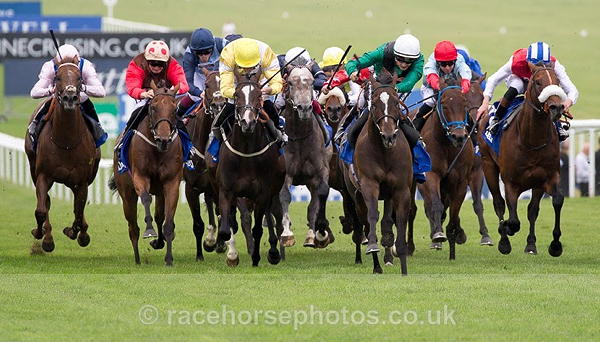 This past year has seen a number of historic moments but none more so than Sir Tony McCoy receiving his knighthood. On top of that the Grand National was won by Rule the World at a fantastic 33/1!
Looking ahead to 2017 here's what's in store:
The 2017 calendar includes an additional 14 meetings taking the total to 1,496 events – the most since 2010. There will also be more races in the evenings with Saturday night fixtures for the first-time ever. You can also mark down Thursday's and Friday's in your calendar for evening fixtures from 2017. There are 50 occurrences of these.
It is expected that this will increase the attendance figures and remote betting.
With more races on at times of the week when the public are most able to attend or view on their television sets and the internet, it brings an opportunity for sports betting punters to win more money.
New Year's Day 2017 kicks off with ITV taking over the coverage from Channel 4, screening the event at Cheltenham. In addition to Cheltenham there are also races at Catterick Bridge, Exeter, Fakenham, Musselburgh and Southwell.
Cheltenham is also the first major event of the year with the four-day festival taking place between Tuesday 14 March and Friday 17. The festival kicks off with Champion Day, followed by Ladies Day (15th), St Patrick's (16th) and finishing with Gold Cup Day (17th).
200,000 spectators from all over the world are expected in attendance at Cheltenham this year with more than £500 million expected to be gambled over the course of four days.
The 170th Grand National will take place from Thursday 6 April to Saturday 8 April, starting with Grand Opening Day, then Ladies Day (7th) and the most famous race in the world, the Grand National being on the 8th. More than 600 million people worldwide are expected to tune in.
Royal Ascot is another British course that attracts a lot of attention around the world. The 2017 event begins on Tuesday 20 June, finishing Friday 24 June. In 2016 the prize money at the five-day event totalled £6,580,000. Tickets were also snapped up quicker than ever, so if you plan to attend next year, don't hang around!