Racing News

Monday 22nd February 2016
Horse Racing Kings: Chasing the John Gates Dream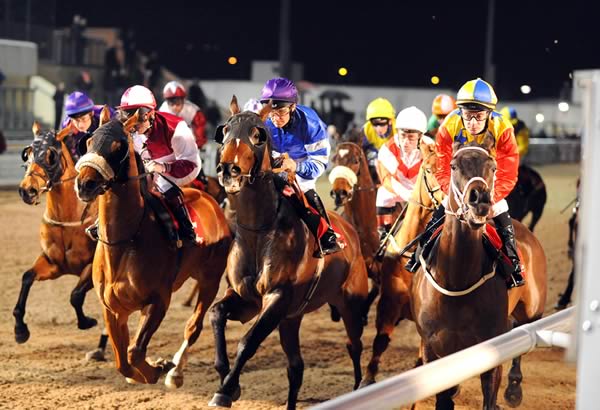 SOURCE: Dundalk Stadium
The allure of the Sport of Kings
To the uninitiated, horse racing is just a tale of small men and large animals charting a seemingly random course around huge green fields. To racing fans, however, this is a sport of unmatched bravery, both by its human and equine participants, and great enduring stories of success and failure in equal measure.
The great horses are revered as sporting icons in their own right while the most talented jockeys are counted amongst the most daring sportsmen and women in modern sport.
Betting is a big part of horse racing and, whether large or small amounts are involved, it can enhance the sporting theatre for some racing enthusiasts. Some punters have managed to strike it rich in life-changing style, betting with the bare minimum amount.
For others, the sheer excitement of seeing man and beast in perfect sync is more than enough to put the thrill into horse racing.
In the early 20th century, American businessman John Warne Gates was one of the world's most renowned gamblers. Gates was an industrialist and became the pioneer of barbed wire to make himself a very rich man.
In his spare time, he loved nothing more than to play high-stakes poker and baccarat games. Having made his fortune from the sale of barbed wire, Gates also became a seasoned gambler at the poker table, on the stock markets and, of course, at the races.
In 1900, he bet $70,000 on a horse appropriately called Royal Flush in England. Folklore has Gates winning anywhere from $600,000 to $1m on that bet but, one thing for certain, it made him a richer man! That's exactly what earned him the nickname 'Bet-a-million'.
Let's think on JW Gates as something of a 1900's version of JP McManus, a man with pockets so deep he could strike fear into any bookmaker and one we will find out more about below.
Recalling the story of Gates' big win led us to uncover some modern day horse racing tales of success, good fortune, sporting excellence and sheer endurance in the 'sport of kings'.
Murphy's Million
Working at the yard of one of Britain's leading jumps racing trainers can sometimes provide unexpected bonuses. That was certainly the case for stable lad Conor Murphy in March 2012.
Those who work with race horses tend to become quite attached to them and heavily emotionally invested. Winning is not always about the money to them. Still, as preparations for the 2012 Cheltenham Festival ramped up, Murphy picked out five horses from Henderson's mammoth team at their yard in Lambourn that he felt might be able to win come March.
He duly struck a £50 accumulator on the five horses to win at Cheltenham and when the time came, his luck started to roll.
Henderson was to be crowned leading trainer at Cheltenham that year and in Sprinter Sacre, Simonsig, Bobs Worth, Finian's Rainbow and Riverside Theatre, Murphy found his dream bet coming true.
The lucky lad watched the Ryanair Chase on television at Henderson's Seven Barrows yard as his big payout was confirmed and, asked if he expected Murphy to turn up at work on Friday morning the trainer responded with a grin: "He'd better."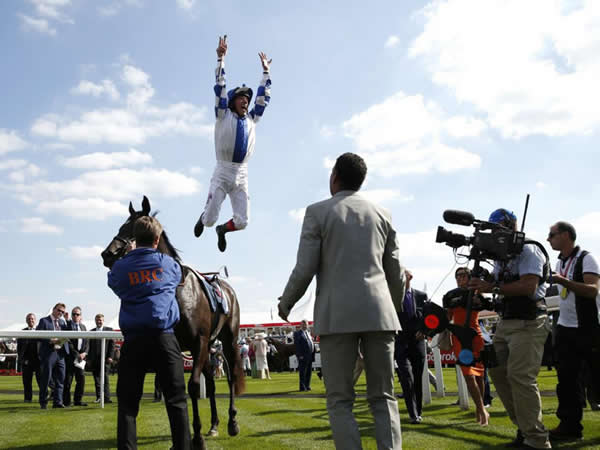 SOURCE: The Independent
Frankie's Magnificent Seven
There are few racing personalities as recognisable as jockey Frankie Dettori. The affable Italian will forever be remembered for the September afternoon in 1996 when he rode through the card at Ascot, winning all seven races of a truly memorable afternoon.
The aptly-named Wall Street got Dettori up and running on an afternoon when he cost the bookmaking industry more than £30m.
The winners kept coming as the idea of Dettori going through the card started to become a distinct possibility. Fujiyama Crest was not fancied in the final race but, such was the momentum behind Dettori, the horse went off as 2/1 favourite - having been a 12/1 longshot just a few hours earlier. History was made and Dettori's feat has not been matched since.
It truly was a remarkable feat from Dettori and one that remains unmatched to this day. The Italian marked the occasion with a flying dismount in front of the delirious Ascot winners' enclosure, a trick that has remained his trademark throughout an enduring career in the saddle.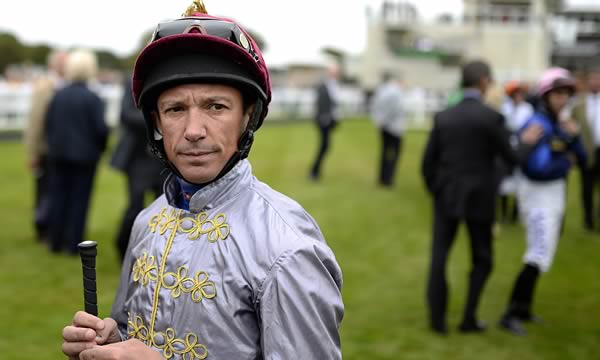 Source: The Guardian
The Iron Man McCoy
Perhaps no figure in the modern horse racing story defines the dedication, commitment, sacrifice and sheer determination required to succeed at this game more than Sir Anthony McCoy. McCoy, who retired in 2015, was the epitome of what it is to be a jumps jockey.
Fuelled by a driving desire to win horse races, he was crowned champion jockey in Britain across 20 straight years. Where footballers and other sportsmen and women demand time off and recovery, McCoy travelled the length and breadth of the land seven days a week in pursuit of winning.
He broke almost every record his sport had to offer and retired as the most successful jockey of all time – his records unlikely ever to be matched. Along the way, McCoy broke pretty much every bone in his body but his sheer will to come back earned him the tag of the 'Iron Man'.
Affectionately known to his peers simply as 'the champ', McCoy walked away on his terms when still at the top of his game. His fame and achievements ensured that McCoy, more than anyone, transcended horse racing and he was idolised by racing fans and sports fans from across a broad spectrum.
Conclusion
Whilst horse racing will forever remain intrinsically linked with gambling, this spectacular sport offers so much more. Hopes and dreams are nurtured on dark winter mornings as horses are trotted out for their work routines by the adoring stable staff that care for them.
The animals are the VIPs in this game. The sacrifices that are made to keep them fit and well are all deemed worthy as the chance of having a winner at Roya Ascot or Cheltenham burns bright.
While the John W Gateses and the JP McManuses of this world gamble large sums, they remain the minority. For many in horse racing, the sole investment is emotional and the rewards are more than money could ever buy.
References & Sources:
Daily Record - Bet Lands Punter
TS Historical Association - Gate, John Warne
PokerStars Story of Casino - History of Casino in Popular Culture
The Guardian - About Cheltenham Accumulator