RacingBetter News

Monday 27th February 2023
5 Tips for Betting on the Upcoming Cheltenham Festival
The Cheltenham Festival is now just around the corner, with excitement rising at a rapid rate. For fans of horse racing, Cheltenham is the biggest event on the sporting calendar. Bar none.
Not only does the Festival host four days of top races - culminating with the Cheltenham Gold Cup which is on March 17th this year - it is one of the most important events for bookmakers.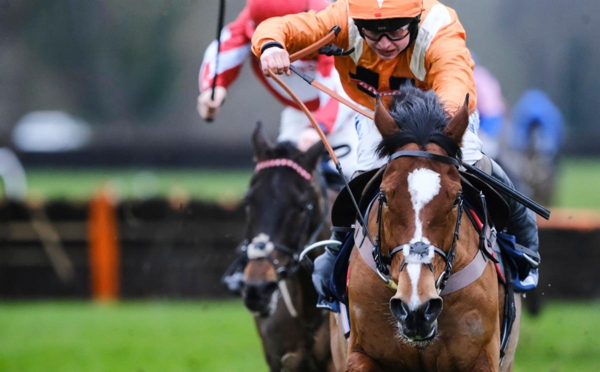 But people who want to beat the bookies can do so around Cheltenham time. Here are five general tips for betting on the upcoming Cheltenham Festival.
Shop around for the best odds
As with any type of sporting bet, shopping around for the best odds can pay off. What might seem like a small difference in the prices on offer can have a big impact on potential profits.
The good news is that most of the top horse racing betting sites in the UK have an offer called Best Odds Guaranteed (BOG) for major horse racing events including the Cheltenham Festival. When BOG is in play, it does not matter what price a punter has placed their bet at. Whatever the largest price on their selection is for that race, across any bookmaker, is what they will get.
When using sites that do not have BOG in place for Cheltenham, shopping around is a must.
Use sign up bonuses at online betting sites
The online betting industry is extremely competitive. One way that betting sites try to stand out from a crowded market is by offering sign up bonuses. Obviously, these are not available to customers who already have an account on that site. But for those who can sign up as new users, this type of welcome promotion can be very lucrative.
Free bets on the Cheltenham Festival are widely available in the build up to this huge event. Punters will need to make a deposit of a certain level, then place qualifying wagers following the small print of the terms and conditions. Once they have done so, free bets will be credited. It goes without saying that free Cheltenham Festival bets are a great way to beat the bookies.
Carry out lots of research
Just like other forms of sports betting, research is crucial when betting on Cheltenham races. Bookmakers will have lots of inside information on all of the big races within the Festival.
But people can try to get ahead by reading as much material around horse racing as they can as Cheltenham appears on the horizon. Which yard is the most confident in their horses? Which jockeys are set to miss out on rides as a result of being banned after whip rule changes? Knowing all this can help a lot when fans of horse racing are trying to pick out some winners.
Follow tips from industry insiders
The internet is absolutely full of betting tips these days. It can be hard to know who to trust. But the more time that people spend reading advice from industry insiders, the more they are likely to get a feel for their success rate at big horse racing events such as the Cheltenham Festival.
Clearly, no tipster is ever going to have a 100% success rate. That is just not realistic. But some industry insiders have a much better record and knowing which are the ones to follow is the key.
Use different types of bets
Horse racing betting sites in the UK offer a dazzling array of different markets to pick from nowadays. For those who are not as experienced with betting online, it can be quite confusing.
But the large range of horse racing betting markets available to browse for the Cheltenham Festival provides opportunities to make some money by betting on some of the top races. As an example, a Heinz bet is a particularly good one to go for at meetings like Cheltenham. So named as a result of there being 57 different lines within the bet, the Heinz covers lots of bases.
Here is what makes up a Heinz bet:
one six-fold accumulator
six five-fold accumulators
15 four-fold accumulators
20 treble bets
15 double bets
Punters therefore need to pick out six horses in order to place a Heinz bet. This might mean including some selections from the Cheltenham Festival with other meetings in the UK.
At least two winners from six picks will be needed in order for customers to see a return. It depends on the odds of the horses how many winners are needed to make a profit.
Keep in mind the stake is multiplied by 57 - this is how many lines need to be covered. It is also possible to place a Heinz bet each way, which increases the stake size even more.