RacingBetter News

Friday 11th March 2022
Betting on Cheltenham: Everything you need to consider
With the Cheltenham Festival drawing ever nearer and with the excitement ratcheting up, punters up and down the land will be planning on having a flutter and will try to make the most of some great betting offers on some of the most popular races in our racing calendar. This article provides a quick breakdown of what you should be looking out for if you are planning to place a bet at this year's Cheltenham Festival.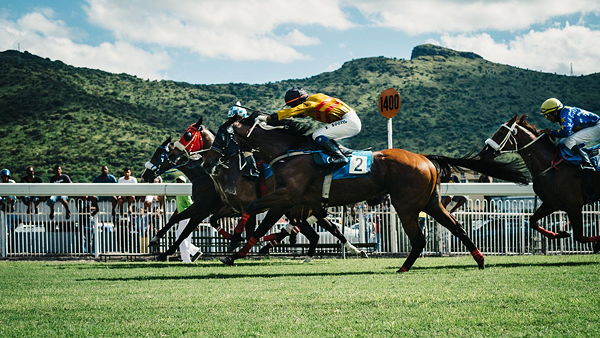 Is your horse in form?
The first thing that any punter should look for is whether the horse they want to back is in form. Form guides are available on the majority of online betting sites and they help provide an essential clue as to the chances of any horse.
In the guide where the horse is listed, there will be an accompanying list of numbers that usually read along the lines of something like 324571. Each of the numbers represents where the horse finished in its previous races. The numbers are usually read from left to right, so in the instance above we can see that the horse managed to win its last race and enters this race in good form. If you see a 0 in the form guide this simply means that the horse finished outside the top 10.
Has your horse won at Cheltenham before?
Cheltenham is a track that doesn't see a great deal of racing action throughout the racing year so opportunities to race at the course can be fairly minimal. It's a unique track that finishes with a firm uphill finish. The famous Cheltenham Hill has caught many horses out in the past and often makes for some fascinating finishes. If you are planning on backing horse check to see if your horse has run at the course before and see how it got on. If the horse has won previously at the course, there is a better chance that the course and the famous Cheltenham hill won't catch it out.
The conditions
Horses just like humans revel in different conditions so it's important to look at what the track conditions are like and whether your horse likes them.
The weather for Cheltenham is set to be pretty good and dry. This will most likely mean that the ground for next week will be good. What does this mean? There will be some horses that love running on heavy/muddy ground. If the track is dry then these horses won't be running in their optimum conditions and may struggle. For horses that have run well on good or good to soft ground then the conditions might be perfect for them and these horses could run really well.
How many places are being paid?
In some races, the leading fancies of a race might have very skinny odds and won't see a great return. Instead, punters might want to look elsewhere to try and return some value. If you are looking to have an each-way bet, it's important to see how many places are being paid out. Some races at the festival will see six or seven places being paid whereas others will see just three. If you are planning on having a bet on a horse with a big price, betting on races where more places are being paid would be a better option to opt for.