Racing News

Monday 14th May 2020
Can Altior Get Back to his Brilliant Best?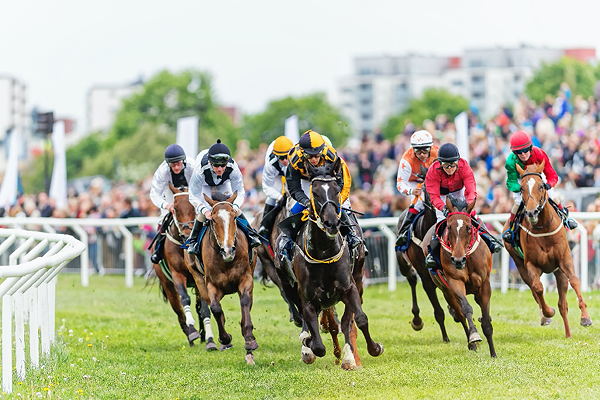 "It's brutal - it's not an issue that has ever bothered him before, he's never taken a lame step in his life. The timing is just ridiculous, but that's what we say every year - you know something will come and bite you, but there are certain ones that are a bit bigger than the rest."
Those were the words of a bitterly disappointed Nicky Henderson after he was forced to withdraw Altior from the Queen Mother Champion Chase at this year's Cheltenham Festival. The prized 10-year-old was one of the main contenders to win the highly coveted race, but sudden lameness meant that there was to be no third successive triumph.
In many ways, the fact that Altior was forced to miss the race where he enjoyed his best wins was symbolic of the horse's gradual loss of form in recent months and the slight diminishing of his champion status, which once looked impenetrable. Of course, we are judging him by his own impeccably high standards, and so while Altior's recent results have been excellent by most metrics, there has still been a notable dip as the Patricia Pugh-owned horse has struggled for fitness.
It all started on a rainy November day at Ascot. Altior had long been considered the king of jumps racing, with a lengthy unbeaten run that made the competition quake in their boots, and made him a consistent favourite in today's horse racing betting odds. Cyrname was a horse seen as Altior's most likely challenger, and the pair locked horns in the 1965 Chase. Unfortunately for Altior, the 19-race unbeaten run came to an end, as Cyrname clinched a memorable victory and inflicted a rare defeat on Altior, Henderson, and jockey Nico de Boinville.
"We have to look onwards and upwards," Henderson remarked after the race, "but where we go I have no idea. It hasn't answered a lot of questions but we will sort them out."
Things didn't immediately pick up after that, as Altior was ruled out of the King George VI Chase at Kempton on Boxing Day. Henderson had deemed the horse not up to the challenge after disappointing with his gallop and so he missed out on the chance to take part in the Kempton showpiece.
There was a glimmer of hope that Altior was returning to his best form a couple of months later, though, when he triumphed in the Win Bigger On The Betfair Exchange Chase at Newbury in February. It was a solid performance, overcoming the likes of Sceau Royal and Dynamite Dollars to seal first position, and it looked like Altior had recovered something like his best form with Cheltenham on the horizon.
It had all been building up to Cheltenham, but as the Queen Mother Champion Chase approached, there were nerves in Altior's camp as he appeared to be lame. Henderson then gave an update that the horse would indeed be able to compete, but by the morning of the race Altior was deemed not fit to take part and the chance of a third successive Champion Chase victory evaporated into thin air.
Now, it remains to be seen what kind of
Altior
we will see next when horse racing resumes after its coronavirus-enforced suspension. Henderson will be keen to see the horse that was once the talk of
horse racing tips
back to his brilliant best before too long, and given
Altior'
s pedigree and record up to this point, it would be no surprise to see him streaking across the finish line in first place once again.