Racing News

Friday 21st February 2020
How to Place Live Bets in Horseracing

It used to be that you had to be at a race meeting or in your local bookmakers' shop in order to place a bet on a horse race. That all changed with the advent of the internet, and when smartphones arrived, it made it even easier to bet whilst at home, work, or on the move.
You don't need to know anything about horse racing to be able to bet, but a little knowledge sure helps.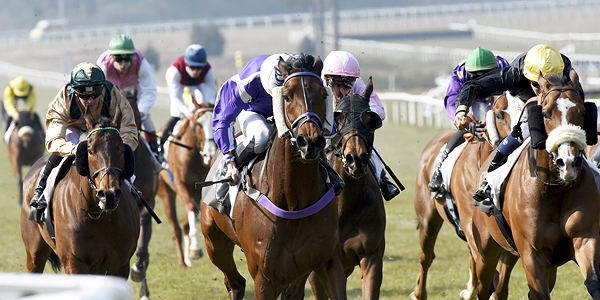 Introductory offers are widely used online, with all bookmakers using various types of free bets to attract new customers. 
Free bets are also used to keep loyal customers happy and active on the site.
Finding out how much a free bet will pay out if you win can be confusing, so try a free bet calculator here so that you don't have any nasty surprises.
There are a plethora of bookmaking sites on the web, and finding one which is reliable and that you feel comfortable with can be a challenge.
Before you deposit your hard earned money, research the web to short list the bookmakers that are fully licensed.
WIth most bookmakers, your full name, date of birth and address will be verified prior to being able to make a deposit.
If you add a debit or credit card to fund your account, the card details will be stored on your account for future transactions.
Doing some research on a particular race or horse is vital if you plan to get involved in horse racing. Getting an understanding of the principles of racing and betting odds, before you make an informed bet, is a good idea.
There are many factors that affect a horse race and, sometimes, it just comes down to luck.
Many people base their selection on their favourite jockey, the name of the horse, the colour of the racing silks, and so on. This may work for a one-off wager, but is no basis for a long-term strategy.
Knowing the following might point you in the right direction to a more succesful gambling approach:
The favourite, is the horse that the bookmakers think is most likely to win and therefore has the shortest odds.
Look at the 'form' of the horse. You can find this on the Racecard for the day - a 6 digit number next to each horse, this indicates the position the horse finished in it's last 6 races.
The 'going' describes the condition of the track on race day, different horses may perform better based that day's ground conditions.