RacingBetter News

Monday 10th April 2023
Is Cheltenham-Winner Gaillard Du Mesnil a Solid Aintree Pick?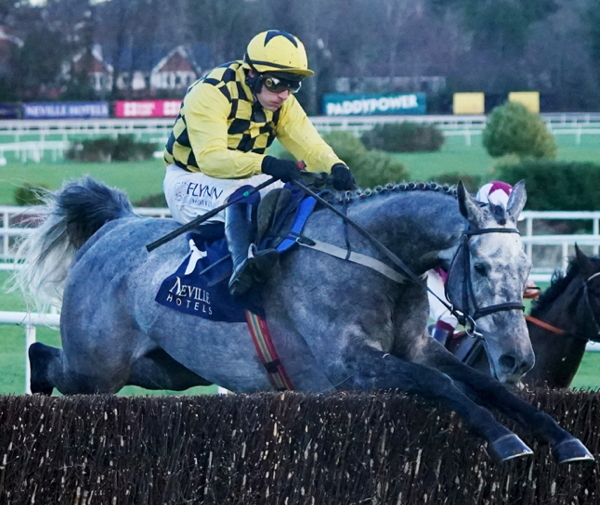 The unmistakable Gaillard Du Mesnil at Cheltenham
Photo via Twitter
The upcoming Grand National, which takes place on Saturday 15th of April, is, like all other years, something of a puzzle. Make no mistake about it: one of the world's greatest horse races it might be, but it is fiendishly difficult to pick the winner out of the forty runners. For every year that you have a hot favourite like Tiger Roll romping home, you'll have an unknown like (last year's winner) Noble Yeats, who blindsided everyone when coming in at 50/1.
But there are, of course, many trends and factors that can help punters get ahead in the Grand National betting, including form, previous performances at Aintree, previous runs in other "Nationals", age, jockey, trainer, and, of course, the weight the horse carries. The last of those factors – the weight deemed by the handicapper – has been a touchy subject in recent years. Lest we forget, it was the reason that Michael O'Leary decided he would not aim Tiger Roll at a Grand National hat-trick, with the owner claiming that the handicapper had been too harsh in providing Tiger Roll with one of the top weights.
Weights have caused consternation
However, one of those who will be happy with the handicapper's work this year is Willie Mullins, trainer of Gaillard Du Mesnil. The Grade 1 winner, who was sensational once again when winning the National Hunt Challenge Cup at Cheltenham last month, was given 11st 0lbs by the handicapper. On the face of it, that looks like quite the coup for team Mullins. It means that Gaillard Du Mesnil will be almost a stone lighter than big rivals like Noble Yeats, Any Second Now, and Delta Work. Perhaps the only trainer celebrating with more gusto was Lucinda Russell, trainer of Corach Rambler, another Cheltenham winner last month. The 9yo was given just 10-4 by the handicapper, and it quickly established his position as pre-race favourite.
But there is much to like about Gaillard Du Mesnil, who has been given odds ranging from 10/1-16/1. His stamina is certainly not in doubt, as we saw that in action in Cheltenham over the last few furlongs of the 3m6f National Hunt Cup on 14th March. Moreover, he is also a remarkably consistent horse. Consider this: Gaillard has had 20 professional races, and he has only finished outside of the top three on one occasion – his debut performance over in Vichy (France) back in 2019. What's more, his defeats only tend to come at the hands of 'good' horses, with the likes of Galopin Des Champs (Gold Cup winner), Mighty Potter and Bob Olinger getting the better of him over the last year or two.
Gaillard Du Mesnil has the goods to deliver
Of course, we started this by saying the Grand National was hard to predict, even if there are keys to pinpointing a Grand National winner. And it's certainly no sure thing that Gaillard Du Mesnil will even perform well, never mind winning the thing. But he has a decent weight, the stamina, a brilliant trainer, and the class. The only thing that remains to be seen is how he takes to the Aintree fences on his debut on the course. But this incredibly consistent performer is a brilliant jumper, even when weary. Chances are he will make a huge impact on the 2023 Grand National.