Waley-Cohen and Noble Yeats pull off upset Grand National win

Wednesday 27th April 2022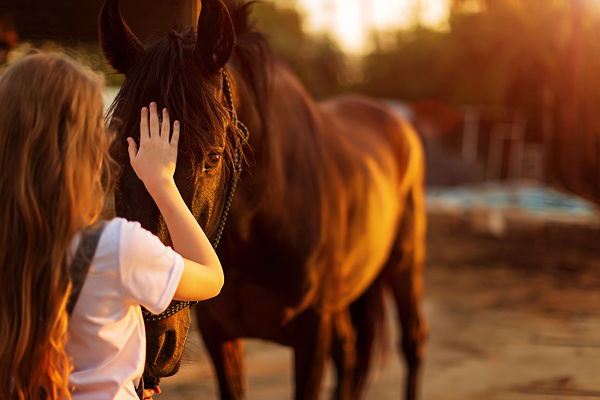 After 20 years of being Britain's best amateur jockey, Sam Waley-Cohen was ready to step away from the sport without a victory at the Grand National. As he rode Noble Yeats, the odds were stacked against them as they only had a 50-1 chance of winning the race.
The Grand National is the biggest horse racing event in Britain. It is not the typical horse race because this event is a jump race where horses have to leap over obstacles. This race is one of the most important sporting events in British culture. The race itself has drawn loads of fans to the sport because people do not normally watch or bet on horse racing during the rest of the year.
Held at the Aintree Racecourse in Liverpool, the race is composed of 30 fences while the track itself is about four miles and two and a half furlongs. It will last for two laps which can be tiring for the horses and jockeys but the winners prove that they have the durability and strength to keep it up.
If you want to take part in horse racing betting, the Grand National is a good race to make wagers on because you can have loads of rewards in this massive race. With that, let's look into the achievement of winning this race.
A huge achievement for the Waley-Cohen family
Even if Waley-Cohen is one of the most accomplished jockeys in the country, he is a businessman who runs one of Britain's biggest dentistry firms called Portman Dental Care. It is one of the most successful dental practices in the country as there are more than 160 practices and it has expanded across other European countries.
With this win, Waley-Cohen got the biggest achievement in his jockey career. This was a good send-off for the 40-year-old because he was already stepping away from the sport to focus on his businesses but he ended it with a bang. Since his father, Robert, is the owner of Noble Yeats, this was a huge win for the entire family, especially since the elder Waley-Cohen was the one who helped Sam learn more about the sport in his early years.
After the race, Robert talked to the media and spoke about how much this win meant to him and his son. He said, 'I can't speak because I've shouted too much. It's fantastic, this is what we dreamed about for years. Sam used to ride a rocking horse, pretending he was riding Auntie Dot. That's how far back it goes. We've won so many great races and had such fun. [There is] joy and sadness that it's all coming to an end, and the horse is only seven and a novice, so he could be here for a good many years yet, but not with Sam on board'.
This is a victory that deserves more attention because most people would highlight the horse but Sam worked hard for this. It is important to recognise the jockey as well since they were the main partners for the horses. Unfortunately, this was the end of Sam's career but thankfully, he had the best ending possible with a win at the Grand National.
Noble Yeats beats out many favourites
Noble Yeats was not favoured to place high because he had a 50-1 chance of winning the race. Most people wanted to go with defending champion Minella Times, Snow Leopardess, Longhouse Poet, and Fiddlerontheroof.
This is a huge development for underdogs in the Grand National because most of the annual races in Liverpool usually involve the favourites coming away with the win. That was not the case with Noble Yeats because he was not a favourite at all when the tournament was just starting up.
During the race, Waley-Cohen was not ecstatic with what he received from Noble Years during the first few sections. Noble Yeats managed to come back and steal the victory. This was mostly due to Noble Yeats' physical attributes but also the smarts of the jockey.
Waley-Cohen said, 'I didn't get the start I wanted, he found it happening way too fast. I tried to give him a bit of confidence and find some space. Then we kept picking horses off and I got a great line up the inner and he worked himself into it. When I rode him [to finish ninth] at Cheltenham [last month], I couldn't get him to travel to start with, but then I pulled him out and he really picked up and got me into the race'.
How Waley-Cohen and Yeats pulled it off
Any Second Now was looking like the winner for a long time during the race but Yeats and Waley-Cohen pulled off an amazing comeback. This was a huge development for the family and Noble Yeats himself overcame the top horses in the game and proved that he was the best that Britain has to offer in the jump races. Hopefully, more people can also partake in horse racing betting when they're watching these races because it makes the experience more thrilling.