Is this the Most Anticipated Grand National in Years?


Friday 9th April 2021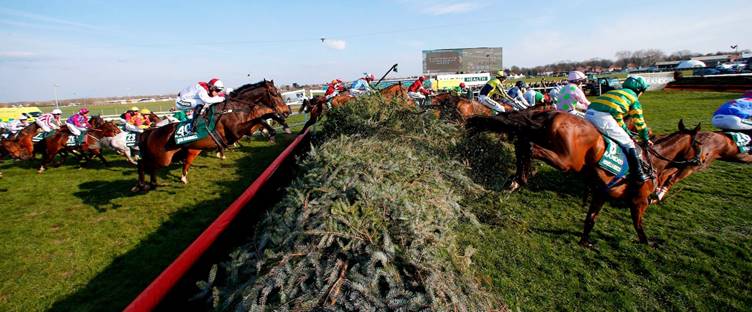 The Grand National is back - albeit the atmosphere is somewhat different because the UK Government has put a block on fans attending due to the global COVID-19 pandemic. However, make no mistake, with or without fans, this is still one of the biggest sporting events in the country, and at least real horses will be taking to the field this year.
Going back to 2019, Tiger Roll had etched his name in the history books claiming back-to-back Grand National victories. Immediately, he was priced up as the favourite for the 2020 National, in which he was aiming to emulate the legendary Red Rum in securing three Grand Nationals. Of course, due to the coronavirus, those plans were binned as the 2020 race was cancelled. Instead, there was a virtual Grand National that was won by Potters Corner, with Walk in the Mill coming home second.
Will Tiger Roll make it a hat-trick in 2021?
All the talk throughout 2020 was about Tiger Roll going for his third win on the bounce. Unfortunately, the Aintree handicappers gave him a rating of 166, which according to the horse's owner Michael O'Leary was too excessive. Therefore, O'Leary chose to pull him out of the field in early March. Tiger Roll still made the trip to Aintree, where he ran in Thursday's Grade 1 Betway Bowl, in which he finished a distant fourth - 92 lengths behind race winner Clan Des Obeaux. While a blow for punters who wanted to see if Tiger Roll could create history, it appears that the owner's decision was the right one and that the weight was indeed too much for his little Irish thoroughbred.
This year's contenders
Despite the absence of Tiger Roll, this is still a highly anticipated event, and there are several contenders looking to become a National hero. You can check the list of runners, but barring any late withdrawals, these are some of the hot picks according to the UK's leading bookies.
Cloth Cap
Will the pre-race favourite live up to expectations? Many feel he is the horse to beat, particularly after his impressive win in the Premier Chase at Kelso. Furthermore, the handicapper has been generous with Cloth Cap's rating, which adds to his advantage over the gruelling Aintree course.
Minella Times
Rachael Blackmore is hot property at the moment after her historic feats at the Cheltenham Festival last month. In the National, she rides Minella Times, which is trained by Henry de Bromhead. Although backed from 50/1 in February down to 11/1 joint -second-favourite, many racing experts feel this price is too short now. For sure, a good horse with decent form, but perhaps not a Grand National winner just yet. Of course, Blackmore will have other ideas.
Anibale Fly
With two finishes in the top five - both behind Tiger Roll - highlight that Anibale Fly knows his way around the 4-mile course. Furthermore, he was carrying more weight on those rides, so there's an air of confidence about his chances this time around, but a slight question mark looms over his age. Did the cancellation of last year's race cost him his chance?