Anibale Fly Runs a Perfect Aintree Prep in Gold Cup


Friday 29th March 2019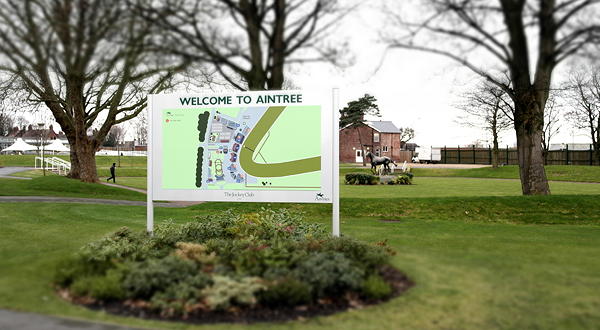 "Welcome to Aintree" by Paul (CC BY-SA 2.0)
When it came to Grand National horses running at the Cheltenham Festival, there was only one horse that people were talking about and that was, of course, Tiger Roll. The Gordon Elliott trained runner won the Cross Country Chase in very eye-catching style, winning that race for the second time before he now heads to Aintree, looking to win the Grand National for a second time and complete a historic double-double at the two biggest jump racing festivals.
As impressive as he was that day, the bookmakers were quick to shorten him in the betting and he looks like being the shortest priced favourite since 2006 when Clan Royal and Hedgehunter were sent off as joint 5/1 favourites. With regular horse racing fans seeing how well he won at Cheltenham, and those that only occasionally watch remembering him for his win last year, expect him to be well-backed on the day, and he could go shorter than 5/1.
If you are looking for value from those that ran at Cheltenham at a slightly bigger price then there is no need to look anywhere else other than the big race of the meeting, the Cheltenham Gold Cup. Anibale Fly was fancied to run well that day, and tipped up by Oddschecker at huge odds, before running a very good race to finish second. For a run in the Gold Cup, it was brilliant, and as a trial for the Grand National, it was even better.
The Tony Martin-trained horse finished two and a half lengths behind the winner Al Boum Photo, but couldn't reel him in up the run in. He was closest at the finish of the race, and with another furlong, it is highly likely he would have caught the winner. This is the second time in consecutive seasons we have seen Anibale Fly storm home to place in the Gold Cup late on, showing that he needs a tougher test than the Gold Cup distance of 3m2f.
It is fair to say that if the race was run over further, he would certainly have won one Gold Cup, and could have won two. In terms of class, his run in the Gold Cup is the best piece of form on offer, coming in a field far stronger than the one that Tiger Roll took apart in the Cross Country.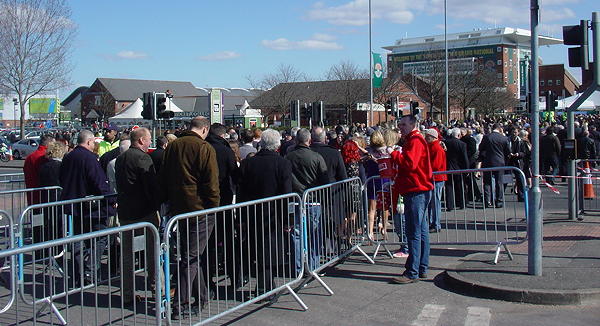 "Grand National Meeting Crowds" by Rept0n1x (CC BY-SA 3.0)
This will be the second time he attempts to win the Grand National, after finishing fourth in the race last season. That was his first experience of the big fences at Aintree and something he will certainly have learnt from. He wasn't perfect over them last season and made a couple of errors which cost him a few lengths at a crucial time in the race. Without those, he would have been much closer to the winners, and after jumping well at Cheltenham, it would be great to see him put in a good round of jumping at Aintree.
Another thing that could give Anibale Fly a much better chance than last year is the number of races he has had this season. Last year, the Gold Cup was his 5th race of the season, and the Grand National his 6th. This time around, his run in the Gold Cup was just his third, while the Grand National will be his 4th, which is something that could make a huge difference to how fit he is on the day.
His races this season so far have been two miles, 2m4f and then 3m2f in the Gold Cup, so only really one race to test his stamina out properly. This preparation has ensured that he will turn up at the Grand National a fresh horse, but also one that has race fitness on his side, a tough balance to get right sometimes.
There is no doubt that as the defending champion, and with the way he won so well at Cheltenham, Tiger Roll deserves a huge amount of respect in the 2019 Grand National. However, he is likely to go off very short this year, and in a race where you need a lot of luck, it is too short for me. Anibale Fly has done absolutely nothing wrong this season, he looks better than last season and with a little bit of luck and a better round of jumping, he looks to hold every chance in the big one.